Featured Artist Created Cards
Illustrated cards for any occasion
Create your own Photo Cards
Upload your own photo using one of WishBird's easy-to-use templates
Mailing a one of a kind personalized paper greeting card has never been so easy! Create and ship your thoughtful card anywhere in the world. No need to leave your home!
Select the card that will make them smile! Drawn by talented artists or create your own photo card.

Personalize your card by writing how you feel and uploading your own photo. It is one-of-a-kind!

We print and ship your paper card directly to the recipient's home anywhere in the world.

WishBird is proud to donate portion of its proceeds to SickKids Foundation.

Imagine the smile on their face when they receive the paper card at their door.
Customer Testimonials
'My mom received the card and she absolutely loved it! Definitely lightened up her day. Every time I visit, she's already telling the nurses about her family, pointing/referencing the card that is standing up on her bedside table. So, thank you so much! It really is a great business that you started!'

- Monica M.

'I truly value the sentiment behind this card and the emotional impact of the heartfelt message. 

I look forward to the card reaching our home and I appreciate your commitment to delivering quality products.'

- Arjun P.

'WishBird is easy to navigate, has great content to choose from, and the whole process from start to finish (picking, editing and and paying for my card) took less than 2 minutes. I ordered it on a Thursday and it came on following Tuesday (within 2 business days). The card quality is amazing - extra plus it is on recycled paper so eco friendly which is something I personally appreciate. An extra perk with this company is that as i give a gift, they give back to charity with a portion of the proceeds going to SickKids. Highly recommend!'

- Sarah E.

'I'm so happy to have come across WishBird Greetings - they made the process of printing and mailing a greeting card so easy! It only took me a couple of minutes to select a card, write my message and send it off to my friend a few provinces away. I love being able to send a beautiful card by mail without the hassle of having to remember to pick up a card in the grocery store and then trying to find a stamp in order to mail it off. It was so easy for me and my friend loved the card!'

- Amy D.
If you are unable to view this video, click the arrow at the top right-hand corner of the video.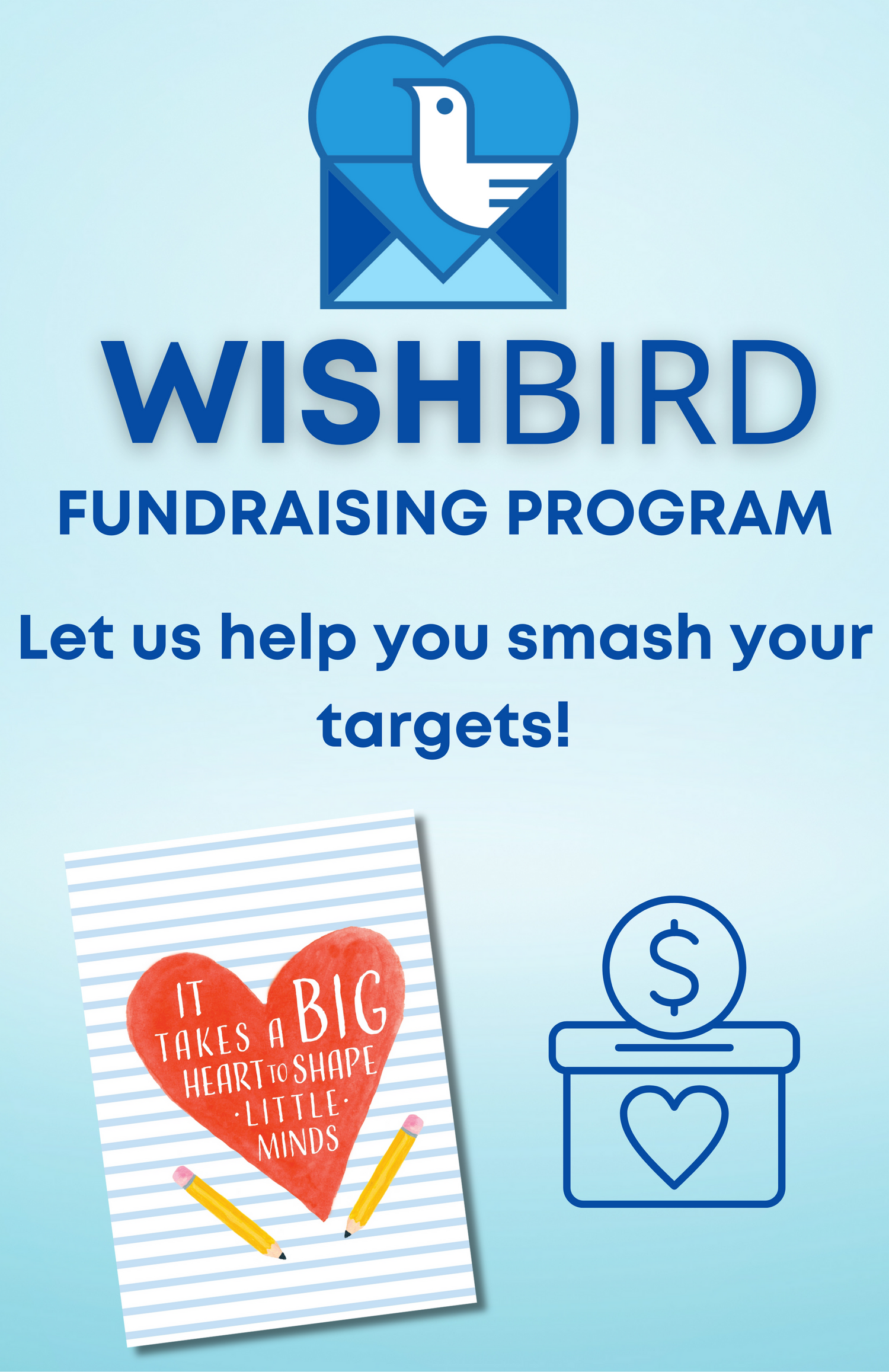 Fundraising Program
We are on a mission to improve lives in Canada.
Let WishBird help you hit your goals – a portion of every card sold will be donated to your School or Club!
We're here to remove the stress and make it easy.
NO minimums, NO risk & NO inventory
Learn More & Sign Up